Programs for MBA Entrance Exam Preparation
Please refer to the waiver policy and send all supporting documents to mbauniverse@imsindia.com .
CATapult Live 2022
Rs. 19,950/- + GST
A comprehensive online program for CAT 2022, a blend of Live Online Lectures (75+ Live Online Sessions) and Learning Videos for Pre & Post class learning, with Personal Mentoring & 110+ full-length Mocks.
75+ Live Sessions (50 Live Classes & 25+ Live Workshops)

---

Recorded Videos for Pre-class & Post-class learning

---

110+ full-length mocks (40+ SimCATs & 70 ADMATs)

---

5000+ Online Questions Bank

---

Personal mentoring sessions




e-CATapult 2022
Rs. 17,950/- + GST
Comprehensive 160+ hours Online Program by IMS to help you crack CAT & other MBA entrance tests
150+ hrs of video content (400+ videos)

---

12+ Live Sessions under 'Master Class' Series (25 hrs)

---

12 ADMAT Workshop Series

---

5000+ Online Question Bank

---

110+ full-length mocks

---

Access to 2 myPlan Session

---

Complete Set of 9 books (Hard Copy)
CAT 2022 TEST SERIES PROGRAM
SimCAT Comprehensive 2022

Rs. 8,950/- (Inc. GST)
• 2000+ Practice Questions
• 12 e-Maximiser Workshops
• 110+ full-length mocks (40+ SimCATs & 70 ADMATs)
• 30 Section Tests
• ADMAT Workshops
SimCAT Plus 2022
Rs. 7,450/- (Inc. GST)
• 110+ full-length mocks (40+ SimCATs & 70 ADMATs)
• 30 Section Tests
• ADMAT Workshops
SimCAT 2022

Rs. 5,450/- (Inc. GST)
• 40+ SimCATs
• 30 Section Tests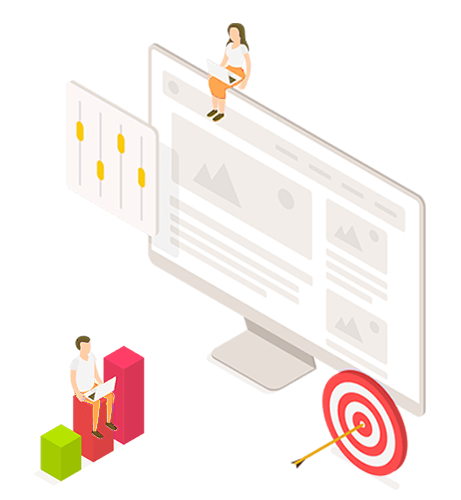 Loyalty Scholarship: 20% off - for Past IMS students

Any IMS student enrolled for IMS classroom/ Live program
Loyalty Scholarship: 20% off - for Past IMS students

Any IMS student enrolled for IMS classroom/ Live program
Campus Connect: 40% off - for Top 80 Elite College Students

1. All IITs,NITs, and BITS Indian campuses
2. Others :

Jadavpur University
COEP Pune, ICT Mumbai, IISER Pune, VJTI Mumbai
PEC Chandigarh, DTU, Jamia Millia Islamia, NSUT Delhi
CET Guindy, CET Trivandrum
St. Stephen College, Govt. Model Engg. College, IIIT Allahabad
Thapar Institute, SPIT Mumbai, LSRC Delhi
Miranda House, Shaheed Sukhdev College of Engineering
SRCC Delhi, NMIMS Mumbai, St. Xavier's College Mumbai
St. Xaviers College Kolkata, H.R. College Mumbai
Jaihind College, Narsee Monjee College of Commerce and Economics

Document Required: Minimum 2 of the following 3 documents:

a. Valid ID card
b. Latest available semester mark-sheet
c. Degree certificate
Call Getters Waiver: 40% off - for Call-getters from Creme-de-la-creme Institutes

CAT 20 & 21 GDPI call-getters from crème de la crème institutes

Note: IIM -K stage 1 & IIM-B stage 1 shortlist is not considered

Document required: CAT/XAT Score Card & relevant call letter.
Past Academic Waiver: 20% off - based on 10th & 12th Marks

A student with 90% + (or equivalent CGPA) in both Xth & XIIth Std.

Document required: Mark-sheet of 10th & 12th to be collected.
Category Waiver: 20% off - for Category Students

SC/ST/ NC-OBC/ EWS/PWD category students.

Document required: Valid Caste Certificate for SC/ST/NC-OBC and Income proof for EWS is required. Documents accepted by CAT governing body for PWD required availing of Person with Disability scholarship
I would like to thank IMS Mentors, who with their great personal attention and Expert mentoring never made me feel that we are studying online. What helped me the most in my prep were "The Closest to CAT" mocks of IMS, SimCATs. I found them very similar to the actual CAT in terms of question, quality and competitiveness. The Expert Analysis was very helpful; it taught me how to attempt questions under timed scenario I really like myIMS portal and App.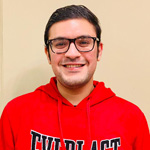 Aryan Kapoor - BITS Pilani
IMS Chandigarh
I would like to thank the entire IMS team for helping me and supporting me and making my dream comes achieve. Specifically I would like to thank the mentors and teachers of IMS Kanpur who were readily available even in odd hours. I would like to suggest people for IMS Test Series (SimCATs) which helps me in analyzing my performance over the age of 1 to 2 months and help me gain the confidence for the whole process.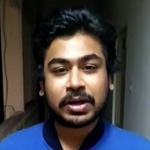 Namit Garg - IIT Kanpur
IMS Kanpur
I have been a Classroom student at IMS Varanasi for a year. IMS Modules helped me to make sure that I am aware of all types of questions that can come in the CAT. Also, the IMS Test Series is given by a huge number of people so there is good competition & I had a fair idea where I stand in the entire country. The mentors here at IMS always motivated me. All these factors contributed to an enriching experience.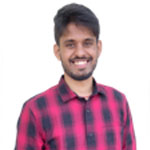 Priyanshu - IIT BHU
IMS Varanasi
IMS Surat helped me a lot in terms of guidance academically and non- academically. My Mentors Devendra Sir,Pankaj Sir, Ravi Sir guided me throughout my preparation. I received special help from Hemang Sir and Sunit Sir for Last Mile to CAT. That was a good thing that I attended. Lastly, I think the Pre-CAT that was there which is organized by IMS every year that was a great experience.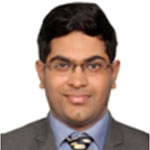 Rishi Mittal – SVNIT Surat
IMS Surat
For my preparation, I studied 2 hours regularly on weekends. I put more efforts to give regular Mocks during weekends and to analyze it and took the results very seriously. I am with IMS Bangalore, where I got proper guidance with mentorship. I hope to convert all my major calls. I wish you All the Best!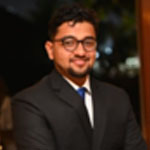 Rahul Gupta – IIT Roorkee
IMS Bangalore
I have taken the SimCATs that is the Mock Test Series. Talking about SimCATs go to mechanism to finalized my CAT strategy. And the dashboard helped me to track my performance so that I know what I was weak and what I have to do. IMS Video Analysis is implacable. My entire preparation in 3 words is - dedication, preparation and a lot practice.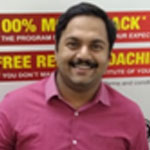 Ashwin – PES University
IMS Bangalore