Hundreds of students guided on a daily basis.
Popular Programs after Graduation
Start your preparation with comprehensive programs for aspirants of MBA entrance tests such as CAT, XAT, IIFT, TISS, MICAT, MH-CET, CMAT, GMAT, MAT, IBSAT & ATMA, Recruitment tests for Bank, SSC-CGL & Government exams, Campus Placements.
filter by
(1)
CAT

CET

CMAT

Profile Building

Bank, SSC-CGL & Govt. Exams

Placement
Alumni Speaks
I highly recommend IMS to anyone serious about cracking CAT & achieving their dream of getting into a top B-School. With the comprehensive & structured approach of the program, I was able to secure a 100 %ile in CAT. SimCATS were designed to simulate the actual exam. Video solutions were invaluable.
IMS mocks are really good & they replicate a lot with the actual CAT. So if you do well in IMS SimCATs, you will end up doing well in CAT as well. The video solutions were very well explained.
I would recommend IMS SimCATs to all CAT Takers as the test interface and the difficulty level of the SimCATs is very similar to the actual CAT.
I would like to Thank IMS Mentors, who with their great personal attention and Expert mentoring never made me feel that we are studying online and not face to face. What helped me the most in my prep were "The Closest to CAT" mocks of IMS, SimCATs. They were my go to source for prep;…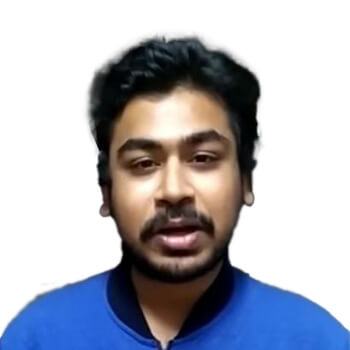 I would like to suggest people for the IMS Test Series (SimCATs) which helped me in analyzing my performance over the age of 1 to 2 months and help me gain confidence for the whole process.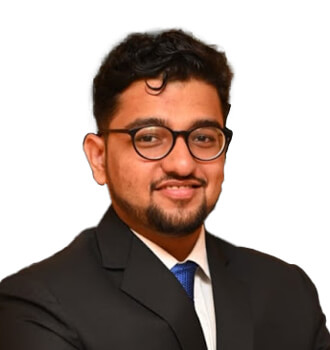 For my preparation, I studied 2 hours regularly on weekends. I enrolled with IMS Bangalore, where I got proper guidance with mentorship. I wish you All the Best!
My Mentors Devendra Sir, Pankaj Sir, Ravi Sir guided me throughout my preparation. I received special help from Hemang Sir and Sunit Sir for the Last Mile to CAT. That was a good thing that I attended. Lastly, I think the Pre-CAT that was there which is organized by IMS every year was a great…
The dashboard helped me to track my performance so that I know what I was weak at and what I have to do. IMS Video Analysis is implacable. My entire preparation in 3 words is – dedication, preparation and a lot of practice.
Also, the IMS Test Series is given by a huge number of people so there is good competition & I had a fair idea where I stand in the entire country. The mentors here at IMS always motivated me. All these factors contributed to an enriching experience.
Read More
Experience IMS Programs at Zero Fees
5+ hrs Concept Videos

300+ questions Question Bank

3+ hrs Lectures

3 Sectional Tests

8+ hrs Career Guidance Sessions

3 Full-Length Mocks
Enroll Free
What is CAT?
The Common Admission Test (CAT) is a national level management aptitude test for aspirants to make a career in management and business administration. This computer-based exam assesses the aptitude of graduates who intend to pursue management education. The exam can be taken in English and the minimum eligibility requirement is a bachelor's degree with at least 50%. CAT exams are usually held once a year, usually in November and December (forenoon and afternoon).
What are the advantages of the CAT & how is it useful?
CAT is conducted primarily by the IIMs to evaluate and shortlist candidates for postgraduate programmes. IIMs provide high-quality research and management education. As a result, the CAT exam has many benefits. A key advantage of taking the CAT exam is the opportunity to study at the best management colleges in India. Candidates who pass the CAT exam will be considered valuable and knowledgeable. Graduating from a tier-1 college entitles one to high salaries and unparalleled respect. Last but not least, CAT assists in developing one's most valuable asset, time.
What is the Eligibility Criteria for taking the CAT?
Candidates applying for CAT should fulfill any one of the following conditions:
Completed Bachelor's degree with the required percentage of marks*.

Should be in the final year of Bachelor's degree with required percentage*.

Completed professional degree (CA/CS/ICWA) with required percentage*.
*SC/ST/PwD candidates should have a minimum 45%. For General, EWS and NC-OBC candidates, the minimum is 50%.
How should I prepare for the CAT?
To prepare for CAT thoroughly, one needs to work their way up with a planned approach. Before starting CAT preparation it is important to be aware of the syllabus. You will gain greater accuracy in less time if you have good conceptual clarity. Regular reading is essential to understanding the verbal ability section. As soon as you have mastered the basics, you can start solving topic-by-topic and chapter-by-chapter questions. Analyze the mock exams so you have a clear idea where you stand and how to prepare for the real exam.
How will I get the Unfair Advantage with IMS?
Structured Mentorship : A CAT Mentor is assigned as your Personal coach to guide you throughout your preparation journey. Regular One-on-one & group mentoring sessions to address all your CAT, B-School & career-related queries.
Video-first Approach : The best way to learn is to have the mentors personally explain each concept to you. The second best way is to watch videos by Master mentors for ALL concepts & practice Questions.
AI-Powered Adaptive Practice : Now IMS's AI will assist in achieving your target score! The AI analyzes your strengths & weaknesses & accordingly generates unique questions customized to your learning needs.
We believe that the 3 unique features – Structured Mentorship, Video-first approach & AI-powered Adaptive Practice will give you ' the IMS Unfair Advantage'
What is the validity of the IMS CAT Program?
The online access will be valid until 31st March following the Exam year enrolled for, i.e., for CAT 2023 Programs, the course will be valid until 31st March 2024.
Click here to view the Test Availability Schedule.
Why struggle? Have a one-on-one session with our experts.